Welcome to card creating Tuesday with My Cricut Craft Room!!
This week we are to make a Get Well Card.
So here is a picture of mine then I will tell you which cartridges and cuts I used.
For this Project I used Cricut Imagine Cartridge Word of Mouth. I love this cartridge and use it a lot! I cut the soup can at 3.50 inches. I used Stickles star dust to high light areas on the can.
Then the Bowl is a cut from Baby Steps yes I said Baby Steps! It had the best bowl and spoon that I could find:)
I did this in Craftroom and used Imagine Cartridge Audrey to flood it with color. So now it looks more grown up! I cut the bowl and spoon at 3.00 inches and did the cuts in layers!
The base card is a silver Grey then I added a silver grey print then White card stock that I embossed.
This card is easy to do if you are short on time! Now be Sure to Visit
Erica's Store
for great Prices on Cricut and Cuttlebug Items.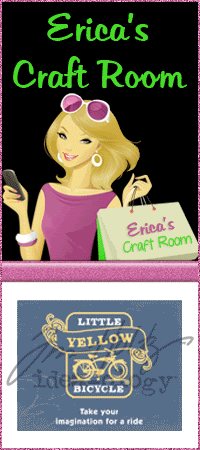 to see all of the wonderful projects that my Design Team Sisters have done!